About programs, games and other things related to Algodoo and Phun.

Is Algodoo for
64-bit
? I see that the installation file is
32-bit
! Btw, I can't find a topic
related
to this.
Posts: 2
Joined: Fri May 08, 2015 12:32 am
---
Algodoo is a 32-bit application and due to the development work required to convert over to 64-bit and the reasonably low demand the idea was pushed off. Algodoo will work on a 64-bit x64 machine without any issues.
When asking for help, READ THE STICKIES!
Posts: 1693
Joined: Mon Aug 31, 2009 6:18 pm
---
Posts: 2
Joined: Fri May 08, 2015 12:32 am
---
If only there is 64-bit version, it'll run faster.
When your computer has multiple cores but uses programs that only supports single core....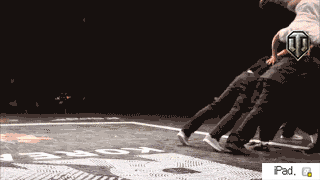 That's Algodoo!
Posts: 72
Joined: Sat May 09, 2015 7:46 am
Location: Earth.
---
---
Who is online
Users browsing this forum: No registered users and 1 guest