Discuss how to have fun with Algodoo, how to create games, and entertaining scenes.

Hey there
I am FRA32 and I post many minigame scenes in algodoo. They are all made from spontaneous ideas, but I would be glad if you could suggest new game's I should make or some thyme twists that could be very usefull. I often use thyme in creating games, as it makes you able to do almost everthing.
I am currently running a little game series called "the factory". I currently reached 4 parts, and the 5th one which is still developing will be something like a finale. You could check them out, or suggest new ideas for them, as i need maany ideas

. Other games I created are called gravity car, Chainreaction minigame, Hovercraft missle escape, and one really small shooting game which I made out of boredom.
Games that are already in progress and will be released at random times:
A gravity platformer game, where you game character frequently changes the gravity dierction to up,down,left or right.
another chainreaction game as a sequel to the first
one little ball game
and aaalll the games you could suggest here in the future

I hope you will find many suggestions for my scenes or just have fun with them.

Posts: 215
Joined: Wed Dec 03, 2014 9:51 pm
---
Yeah.
How about a game about your logo?
90877
When your computer has multiple cores but uses programs that only supports single core....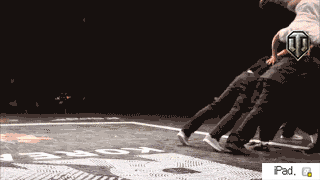 That's Algodoo!
Posts: 72
Joined: Sat May 09, 2015 7:46 am
Location: Earth.
---
Do people really love my logo so much? But sure, if you want it, i make it

btw, I luv that you are having mandlebrot as avatar

Posts: 215
Joined: Wed Dec 03, 2014 9:51 pm
---
---
Who is online
Users browsing this forum: No registered users and 4 guests