Things specific to the scene sharing facility "algobox". New scenes, bugs, suggestions, etc.

I've noticed this 'bout a month ago. the popular page is flooded with old scenes that had already passed into oblivion, and they came back like a month ago and stayed there. It's just like the featured page...
I'm not posting anything lately, but i'm seeing tons of good scenes just disappearing in the bottomless pit we call New tab page 2
Posts: 57
Joined: Fri Aug 05, 2011 5:40 pm
Location: Escobar, Argentina
---
They DO cycle. You just have to beat other popular scenes in order to get listed.
Emanuel should make more pages for popular scenes and popular scenes should reset every week.
When your computer has multiple cores but uses programs that only supports single core....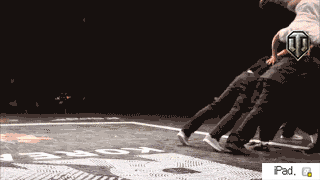 That's Algodoo!
Posts: 72
Joined: Sat May 09, 2015 7:46 am
Location: Earth.
---
Scenes could cycle on the first week when this happened - INH's TLX was uploaded roughly when this started, and he had a hard time getting it into popular page. But as time passes it's nearly impossible to displace those scenes. I've seen a lot of scenes that were nicely rated and all but passed into oblivion
If you've got some free time, tell me: which is the most recent scene from those in the popular page? They're all from different times but they're all kinda old
Posts: 57
Joined: Fri Aug 05, 2011 5:40 pm
Location: Escobar, Argentina
---
Well,I
guess
that those scenes you see on popular tab were either chosen by real people instead of AI (Which explains why there's no Al..thons or vote scenes

) or just the revamped AI just doesn't work anymore

I'm back from the "dead"
Posts: 942
Joined: Mon Nov 05, 2012 1:37 pm
Location: uhhh Jakku
---
---
Return to Algobox scene sharing
Who is online
Users browsing this forum: No registered users and 1 guest